Although anger is totally normal and healthy states of emotion, for some people, it can be an issue.

Anger Management groups at Beverly Hills Counseling are well respected, we were one of the first programs on the court listings in 1994!
Normally our classes/groups are only offered
 at our South Beverly Drive office, 
for those ordered to an Anger Management Program for:
Road Rage, Air Rage, and/or other Altercations and Encounters.
However, due to the current COVID CONDITIONS and for health concerns for our clients,
at the present time, courts are allowing ZOOM Online Classes to meet their court orders
.
---
E-mail, TEXT, or call us today to make arrangements to enroll in the classes.
Our schedule of Anger Mgt. classes:

Anger Mgt Classes \ Co-ed Men and Women
– Sat 10:30 am

      Men only – Tues 4:30pm & Thurs 6:30 pm

Women only – Tuesday 6:30 pm​

---
 Cost:  $$48 per class.  We accept MC / VISA / AMEX / Discover / ZELLE / PayPal / checks

No enrollment fee, NO workbook fees or paperwork fees….

There are further savings if you elect to pay for the full fee at one time.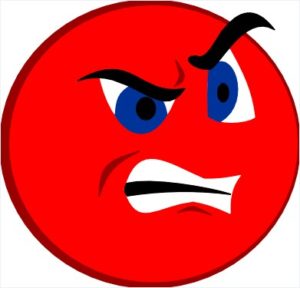 REMEMBER, every one gets angry, but ANGER out of control becomes rage, and RAGE leads to violence… and often jail.

    Violence is a learned behavior.  We are taught violence.  Much of the violence comes as a result of failure
"to control" the environment, the situation.  Violence, destruction- become the last "control tool".  
With some counseling,
education, and understanding you can learn to
 MANAGE
 your anger, control your temper, relax… and LIVE LONGER!  
dr.g.
---
In addition to our court ordered classes, if you recognize, or others notice, that you are often ANGRY, Ticked OFF, or go from Anger to RAGE in a heartbeat…  and you want to make some changes — NOW!!!
We offer individual counseling in our office and individual ZOOM sessions, plus an ONLINE Self Help Anger Program
to help you bring your temper/anger into control.