Anger Management Groups – Court Approved
Although anger is totally normal and healthy states of emotion, for some people, it can be an issue. Some individuals seem unable to control their anger. These sort of people go into "unmanageable and out of control anger" mode and can cause a lot of havoc. The actions taken under this state can be very critical not only to the user but also to others.
The number of people who find it extremely difficult to manage their anger issues is indeed alarming, to say the least, and there is a pressing need for professional anger management counseling in Beverly Hills.
Anger management is very successful in dealing with this kind of behavior. If you are seriously looking for a solution to such issues – online anger management courses are the best choice.
There are many classes live and online. Recently online classes have started to dominate this market. By signing up for an online anger management classes you will be sure that the program was made by authorized doctors that are known worldwide. On the other hand, by attending a live class, you will have to check out your specialist. Find some references or information on him/her and see what you are really dealing with.
Anger management courses by Beverly Hills are very professional. Here, all the techniques provided are top notch. It is proven scientifically that people who study when they want are able to learn a lot quicker and remember the information for a lot longer. This option gives a lot more self-determination to the user.
Beverly Hills Counseling offers anger management classes you can take 24/7 from any internet enabled device. Start on your computer, study on your phone on the go and continue on your tablet. Improve your relationships and satisfy court requirements from your own home when it suits your schedule with this easy to use multiple choice quiz format designed to help everyone with anger management issues.
Our courses are fast, efficient, and informative. We offer help for disruptive doctors, disruptive workers, disruptive lawyers, and for other disruptive professionals. We offer emergent on-site interventions and consultations for your most difficult employees. The flexible treatment procedure is also available.
In our anger management course you will learn:
Exactly what Anger is, where it comes from, and how to deal with it.

How to develop and practice emotional intelligence, understanding, forgiveness, and self-control.

What is self-confidence, and how to implement it in every phase of your life?

Understanding types of thought and self-talk.

How to loosen the hold of anger: cooling down, meditating, and acceptance.

Can anger ever be optimistic?

The different forms of anger: road rage, aggression/abuse, the argument at work, and argument at home.

How to grow self-esteem.

How to set limitations.

How to be honest with yourself: learn to admit yourself, let go, and relax.

Why is it essential to respect others?

What is stress? How to identify and handle it?

Time Management and Organization: two skills to help you control anger

Set what you've learned in action: anger management, mediation, and coping skills
Here we have highly qualified staff to control your anger by anger management self help. Beverly Hills Counseling is the most trusted, reliable, completely self-paced, 24 hour a day accessible anger management program available. Call us now!
---
Court Approved/Certified ANGER MANAGEMENT Classes


are offered
at our South Beverly Drive office,
for those ordered to an Anger Management Program for:

Road Rage, Air Rage, and/or other Altercations and Encounters.

Please note: at the present time, Los Angeles County does not allow Online Classes to meet their court orders,
though other counties may. Check with your court.
---
E-mail or call us today to make arrangements to enroll in the classes:
The schedule of Anger Mgt. classes held in our office:

Anger Mgt Classes \ Men and Women
– Sat 10:30 am

Men only
– Tues 4:30pm & Thurs 6:30 pm
Women only – Tuesday 6:30 pm​

---
Cost: $50/per class or $48 per class by paying

for 4 classes at a time ($192.00) — a $$ SAVINGS!!!

We take
MC / VISA / AMEX / Discover
No enrollment fee, NO workbook fees or paperwork fees….

There are further savings if you elect to pay for the full fee at one time.

Phone/Text : 310 271 3784 or email: BHCounseling@gmail.com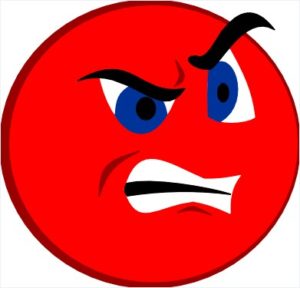 REMEMBER, every one gets angry, but ANGER out of control becomes rage, and RAGE leads to violence… and often jail.

Violence is a learned behavior. We are taught violence. Much of the violence comes as a result of failure
"to control" the environment, the situation. Violence, destruction- become the last "control tool".
With some counseling,
education, and understanding you can learn to
MANAGE
your anger, control your temper, relax… and LIVE LONGER!
dr.g.
---
In addition to our court ordered classes, if you recognize, or others notice,
that you are often ANGRY, Ticked OFF, or go from Anger to RAGE in a heartbeat…
and you want to make some changes — NOW!!!
We offer individual counseling in our office, plus an ONLINE Self Help Anger Program
to help you bring your temper/anger into control.